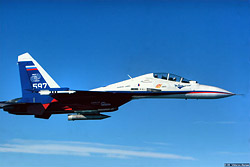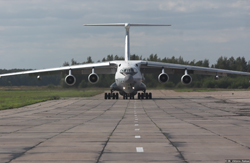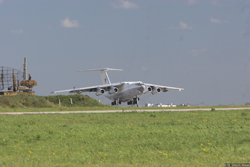 Raised to a new level, the projects of the MVK exposition create the basis for the future rise of the Russian economy, for the consolidation of position of Russian enterprises on the domestic and international market. The organization of the exposition in the stratosphere in commemoration of the 70th anniversary of the great flight by Valery Chkalov represents a vivid demonstration of the patriotic spirit and leadership, characteristics of MVK holding.

Special features of the project
Singularity
Has anyone ever made an exposition in the stratosphere? This exposition has every chance of becoming part of the Guinness World Records!

Vivacity and Scale
Non-stop flights on such distance are a rare event even by world standards!

Historic Impact
Not only it links different historic moments, an exploit of Valery Chkalov and a flight of A.N. Kvochur-it is a new page in the history of Russia!

The Russian Government Level
An event of such a scale will draw the attention of the government not only to aviation, but also, thanks to our participation, to all fields of the Russian economy.

A large coverage by the Media
For the present moment information on the project was shared with leading Russian and foreign information agencies: ITAR-TASS, RIA-Novosti, France-press and AiF. The coverage was also done by ORT, NTV, TVC and by regional TV-channels. The news was broadcasted on the radio; published in the press and duplicated by hundreds of Internet sites. The project awoke a vivid interest nationwide and worldwide. Right now, a transmission cycle is planned to be launched by leading Russian TV-channels.